BLEECKER BOB'S RECORDS HEAVY METAL BLOG
http://www.bleeckerbobsrecords.com/blog
Metal Section Only - There May Be Some Pop Music Later
Bleecker Bob's Records Heavy Metal Blog
http://www.bleeckerbobsrecords.com
Like in this Nuclear Assault Heavy Metal Video:
Old Bleecker Bob's: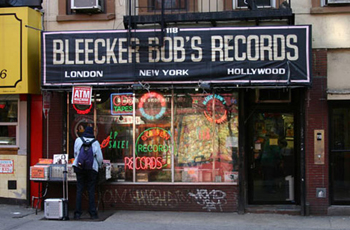 Contact webmaster@bleeckerbobsrecords.com
A & A Records
Welcome to www.aandarecords.com , this is currently the Heavy Metal section only for Smart Phone and Blog Distribution....shopping cart by Collapse http://www.officialcollapse.com .
There may be some pop music listed here later.
Heavy Metal Blog
http://www.aandarecords.com/blog
METAL SECTION ONLY!
LINKS:
Banzairecords.com/blog Heavy Metal News

http://www.banzairecords.com/blog
Shopping Cart By Collapse http://www.officialcollapse.com
A & A Records Old Days Tribute :
Contact:
webmaster@bleeckerbobsrecords.com